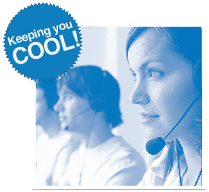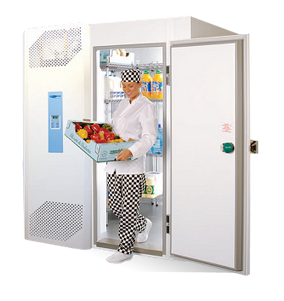 At Ambiserve our expert services can help your hospitality business run smoothly. Our dedicated, expert engineers are trained in refrigeration installation, repair, servicing and maintenance. All our services are carried out to adhere to new EU Directive F-Gas regulations helping you to protect your business.
All our services are tailored to bring you the most cost effective, energy efficient refrigeration equipment for your business. By providing free, initial surveys for your business our engineers can help and advise you of the best and most efficient refrigeration services for you.
Whether you need expert advice, upgrade installation or emergency repairs Ambiserve Refrigeration Ltd can help you.
Our services are available for a wide range of commercial refrigeration equipment.
Expert refrigeration services

At Ambiserve Refrigeration Ltd we understand how important fully functioning, effective, efficient refrigeration equipment is to your hospitality business.
Our services range from safe, environmentally friendly removal of your existing refrigeration equipment to installation of brand new equipment. We can provide regular maintenance and servicing of your equipment. We can either assist you or completely manage maintenance and servicing of your business equipment. We will be there for you in times of emergency to help you keep your business up and running. Regular maintenance is essential to keep your refrigeration systems operating efficiently, reducing the need for emergency breakdown repairs and prolonging the life of your equipment.
Our services are tailored to making sure we save your business as much money as possible. All our products adhere to EU F-Gas regulations and are energy efficient, protecting your business and saving you money. We provide bespoke equipment tailored to your business.
We have excellent response times to all service calls and our fully stocked fleet means 8 times out of 10 we can repair your equipment first time. If we do not stock the parts needed to get your equipment back up and running we will quickly source them from our suppliers to make sure you don't lose out on business.
Our services have been the helping hand for many hospitality businesses in the South East.
Why not give Ambiserve Refrigeration Ltd a call today and see how we can help your business?

Trust Ambiserve Refrigeration Ltd to keep your business running.
Contact us today
"We have used Ambiserve for service and maintenance for a number of years and have no hesitation in recommending their services."
- Sunil Kalyan, Business and Hospitality Manager, Bedford Corn Exchange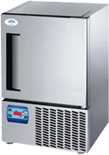 At Ambiserve Refrigeration Ltd our team are highly trained and experienced in refrigeration equipment services. Whether you need new freezers installing in your restaurant or need repair work on your display cabinets we can help you.
We specialise in providing quality maintenance, repair, service and installation of commercial refrigeration equipment. We aim to provide cost effective, efficient services and solutions for all your commercial refrigeration requirements.
Refrigeration Specialists
Excellent services for your commercial refrigeration